16 Jan

BLÁZQUEZ ORGANIC PRODUCTION

The history of our origin, our legacy, is inside the birthmark of our shepherds, craftsman and meaning full people that have guided us for almost 90 years so we can reaffirm the dedication we have to consider in our environment. There are 30.000 reasons to protect what we are, to enjoy the fresh air of each montanera morning, jugging in freedom through the Dehesas, taking care of every step in every process of our sustainability.
Why our Eco line is different?
Very few can claim to have been dedicated to the protection and preservation of natural resources for as long as we have. Over the past nine decades, we have worked tirelessly to safeguard more than 90,000 holm oaks and cork oaks, as well as the valleys, grasslands, and all generations of free-ranging Iberico pigs living on our dehesas in Andalucia, Extremadura, and Salamanca.
Designing a certified ecological line has been a natural evolution process of our company's culture, but overall, it has marked our products, it has improved our flavours and increased the concentration of aromas for the most demanding palates.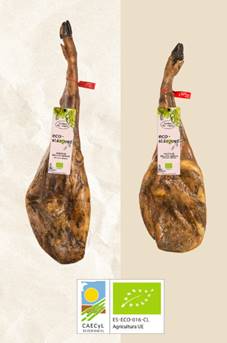 Our ECO-BLAZQUEZ project sums up our commitment to maintaining the company values where tradition and innovation take place every day.
Currently, our products are certified as ECO thanks to the hard work of all our team. A group of people committed to the protection of the environment, to our Iberian genetics and the respect for the life cycle of our dehesas. When we protect more than 30,000 hectares, we do so with the wide diversity of flora and fauna in mind, achieving a minimum impact on their habitats, as our Iberico pigs are part of their forests, meadows and river areas. ECO-BLAZQUEZ project has helped to involve montanera shepherds and veterinaries in a process we have been working on for years, animal welfare. Given major importance in this work through the European ecological certification.
Additionally, we wanted to evolve our values including techno-agricultural innovation projects to take advantage of the natural resources of our environmental protection activity, with our BIOGAS plant in which we naturally generate clean, renewable energy. We take advantage of Iberico's organic waste and convert them into our natural fertiliser giving back to our camps 100% natural compost, closing the biodiversity cycle consciously and respectfully.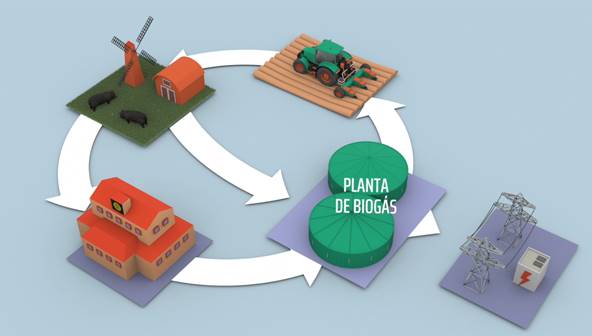 The good health of our dehesas, the aromas power, the flavour of our ECO-BLAZQUEZ line, and the protection of our welfare Iberico breed is the result of 90 years of sustainability, constancy and admiration for our environment where every day feed our legacy to achieve protecting our unique Iberico generation.
Very soon we will tell you much more about how this project keeps growing.