03 Dec

End-to-end traceability and block-chain technology

From Jamones Blázquez we want to inform you about our brand-new implementation of a comprehensive traceability system, which will be used in the pig sector and specifically to our company.

The transparency has been an essential value since the very beginning of our company. Therefore, we value that the consumer is aware of the steps and processes that our products go through, from the breeding of the iberian pig to its marketing.

Reason why, we are immersed in a pioneering and enriching project with the aim of improving the consumer's experience and confidence in the quality of the products we market. We have achieved this through end-to-end traceability and the reliability of block-chain technology (with the help of the OBA4Trace application provided by Deloitte). We offer transparency and security while improving efficiency in the supply chain.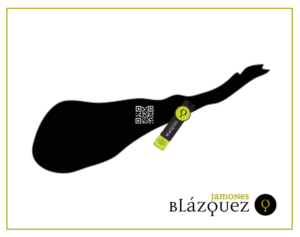 From the R+D+I department we wanted to develop this technological innovation project with the aim of offering all the information about our products to the customer, thus ensuring reliability and quality throughout the Iberian pig supply chain.
We thank Talentech and Deloitte for the service provided during the development of our project.
Project financed by the European Regional Development Fund (ERDF) of the European Union and the Regional Government of Castilla y León, through the Instituto para la Competitividad Empresarial de Castilla y León (ICE), with the aim of promoting research, technological development and innovation.